Dumpster Rental Methuen, MA – Dumpsters R Us, Inc
Dumpsters R Us, Inc dumpsters rentals in Methuen, MA. We deliver 10 yard, 15 yard, 20 yard and 30 yard roll-off containers to local residents and businesses. Dumpster rentals for yard waste disposal, construction debris, and residential clean jobs that too much for your weekly curbside garbage pickup.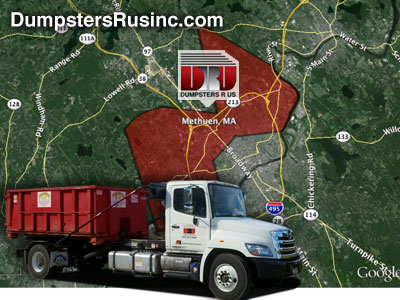 2014 Methuen Yard Waste Collection
Methuen Leaf & Yard Waste Collection
Department of Public Works will be providing seasonal leaf and yard waste collection.
Starts: 09/15/2014
Ends: 11/28/2014
Methuen, MA
01844
United States