Dumpster Rental in Beverly, MA – Dumpsters R Us, Inc.
Dumpsters R Us, Inc is proud to serve Beverly, Massachusetts. Beverly is a city made up of a resort, residential, and manufacturing community on the Massachusetts North Shore to provide Beverly includes Beverly Farms and Prides Crossing. Beverly is home to several parks, five beaches, the Beverly Golf & Tennis Club (est. 1910) and two yacht clubs, Jubilee Yacht Club in Beverly Harbor and Bass Haven Yacht Club along the Bass River.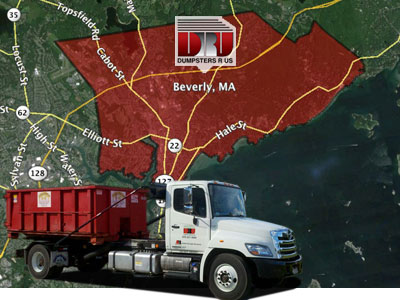 Dumpsters R Us, Inc is a dumpster rental company that serves Beverly, MA and the entire North Shore.
Route 128 crosses Beverly all the way through and connects the city to Interstate 95 and U.S. Route 1 in Danvers. Route 1A passes through Beverly from south to north, along main streets in downtown Beverly. The city has access to four different state routes: Route 22, which heads northeast from Route 1A; Route 62, which heads west from Route 127; Route 97, which parts with Route 1A northwest of downtown before heading north; and Route 127 which heads east from Route 22.
Dumpsters R Us, Inc easily delivers dumpster rentals to Beverly, MA.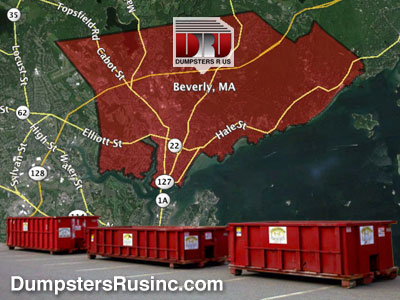 Strong Beverly, MA Storms can knock down trees and large branches.
Dumpsters R Us dumpster rentals for junk removal containers in Beverly, MA.